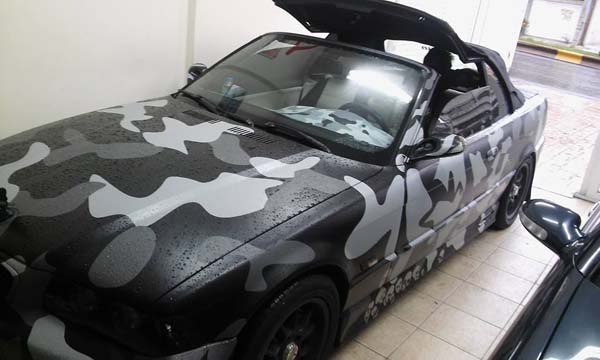 The BMW E36 series is the third generation of the BMW 3 Series range of compact executive cars, and was produced from 1990 to 2000. The initial models were the 4-door sedan body style, followed by the coupe, convertible, wagon ("Touring") and hatchback ("Compact") body styles in later years.
The E36 was the first 3 Series to be offered in a hatchback body style. It was also the first 3 Series to be available with a 6-speed manual transmission (in the 1996 M3), a 5-speed automatic transmission and a four-cylinder diesel engine. The multi-link rear suspension was also a significant upgrade compared with previous generations of 3 Series.
Following the introduction of its E46 successor in 1998, the E36 began to be phased out.
The E36 was named in Car and Driver Magazine's 10Best list for every year it was on sale.[5]
The E36 M3 is powered by the S50 or S52 straight-six engine (depending on country). The E36 M3 was released in 1992 and was available in coupe, sedan and convertible body styles.